From our partners at The Agonist
April 30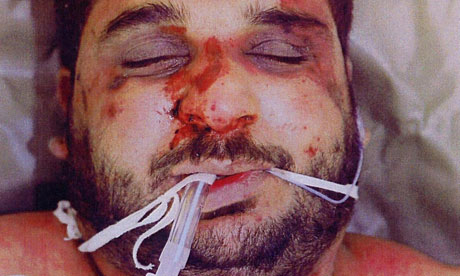 Soldiers viewed all Iraqis as 'scum', Baha Mousa inquiry hears
An officer of the regiment detaining Baha Mousa, a Basra hotel worker, when he was beaten to death said his soldiers held the view that "all Iraqis were scum", it was disclosed today.
One officer tried to mount an "arse covering" exercise after Mousa's death, while others expressed ignorance of basic rules covering the treatment of prisoners, the public inquiry into the incident heard.
Mousa, a 26-year-old receptionist, was beaten to death on 15 September 2003 on suspicion of being an insurgent. He sustained 93 separate injuries while in the custody of soldiers from 1 Battalion Queen's Lancashire Regiment (1QLR).
** Iraq's Maliki rejects rival's call for intervention
** Iraq urges return of Jewish documents
French defence minister expresses regret over killing of Afghan civilians, defends troops
France's defence minister says he deeply regrets the killing of four Afghan civilians in a French military operation and is defending the soldiers responsible.
Herver Morin says the killings east of Kabul resulted from an unfortunate convergence of events, and that "I absolutely do not want us to consider our soldiers at fault."
** Lt Col Thorneloe died after insisting on taking 'top cover' position
** Poppy production surges in Afghanistan
** Afghan elder who spoke out shot dead near Kandahar
** Rethink Afghanistan
Please check comments for related articles and discussion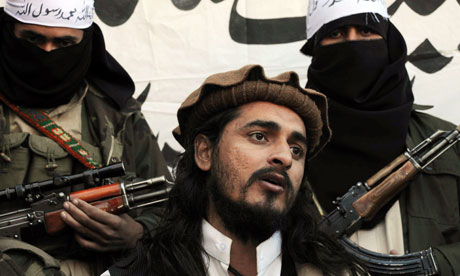 Pakistan Taliban chief Hakimullah Mehsud is alive, says spy agency
The Taliban leader in Pakistan, Hakimullah Mehsud, survived an American drone strike in January and is alive and well, a senior official with Pakistan's Inter Services Intelligence agency told the Guardian today.
Mehsud was reported to have died in a CIA drone strike in South Waziristan in January but, although Pakistan's interior minister claimed he had been killed, the death was never confirmed by either US or Pakistani intelligence.
Today the senior intelligence official said he had seen video footage of the missile attack on Mehsud but other intelligence had since confirmed the insurgent leader survived. He declined to elaborate further.
"He is alive," said the official, who spoke on condition of anonymity. "He had some wounds but he is basically OK."
** Legal questions raised over CIA drone strikes
** Actually, the Army Kind of Likes Your Blog
** Pentagon issues downbeat assessment on Afghanistan
** Afghanistan – the new skiing destination
** Rethink Afghanistan
Iraqi men tortured, raped at secret jail, group contends
Iraqi prisoners were tortured and raped at a secret detention centre in Baghdad in the past year, Human Rights Watch said Wednesday.
Men who had been held at the Muthanna prison in western Baghdad reported abuse including beatings, electric shocks to their genitals and rape, Human Rights Watch said in an e-mailed statement.
** Iraq 'secret prison' inmates allege horrific torture
** Sadr: Renegotiate 'illegal' Iraq oil deals