From our partners at The Agonist
David Frances | Kandahar City | Dec 27
The Fiscal Times –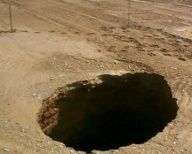 In its bid to win the hearts and minds of Afghanistan's teeming population, the United States has spent more than $55 billion to rebuild and bolster the war-ravaged country. That money was meant to cover everything from the construction of government buildings and economic development projects to the salaries of U.S. government employees working closely with Afghans.
Yet no one can say with any authority or precision how that money was spent and who profited from it. Most of the funds were funneled to a vast array of U.S. and foreign contractors. But according to a recent audit by the Special Inspector General for Afghanistan Reconstruction (SIGAR), there is no way of knowing whether the money went for the intended purposes.
…the United States is not demanding accountability
for outgoing funds from U.S. companies
which have little incentive to fully disclose
where the U.S. money is going.
"The audit shows that navigating the confusing labyrinth of government contracting is difficult, at best," SIGAR said in releasing the audit. "USAID, the State Department and the Pentagon are unable to readily report on how much money they spend on contracting for reconstruction activities in Afghanistan."